Recap: DeFi Week of Oct. 26 🦄
Hello Defiers! Hope you're having a great weekend.
Summing up: The week started off with Harvest Finance, a DeFi project whose assets had soared to surpass $1B, suffering an exploit leveraging flash loans which drained over $30M if its funds. In another flash loan attack, B.Protocol was able to game MakerDAO governance in its favor. In less controversial governance news, Aave released its admin keys to the community. The token for Andre Cronje's latest endeavor Keep3r rallied even as it was still in beta. We dove into the latest on social tokens and how platforms are enlisting celebrities and artists in a push to increase adoption. PoolTogether updated its no-loss lottery, and IDEO CoLab Ventures announced a $21M crypto fund.
This week's interview was with cross-chain expert James Prestwich, who talked about why he's disillusioned with DeFi. Also, check out The Defiant video producer Robin Schmidt's experiment on art and human nature.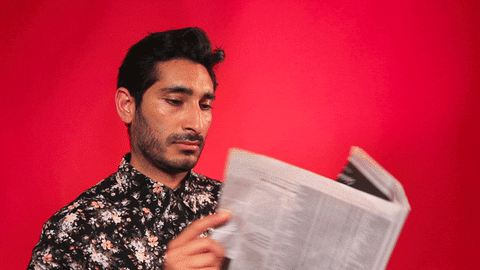 That was just one week. Subscribe to get the latest DeFi news and analysis straight to your inbox and you don't miss a thing. Free-signups get partial content, paid subscribers get everything. Click here to pay with DAI (for $100/yr) or sub with fiat by clicking on the button below ($10/mo, $100/yr).
---
🙌 Together with Zerion, a simple interface to access and use decentralized finance, Sorare, a fantasy football game with officially licensed cards on Ethereum, and Near, a high-performance proof-of-stake blockchain that interoperates with Ethereum.

---
"I'm Not Super Bullish on DeFi. We're Using This Tech to Enrich a Small Group of People:" James Prestwich
This week's interview is with James Prestwich, who has focused on cross-chain interoperability as founder of Summa, and now with proof-of-stake blockchain Celo. We talked about cross-chain interoperability, building on Bitcoin, ETH2, his thoughts on DeFi. He has become disillusioned with the way DeFi works in practice. Stories of financial inclusion are much rarer than stories of somebody raising hundreds of millions in a token sale or people throwing money at the latest yield farming protocol. Still, he's encouraged by the fact that it is much easier to launch a financial service than it ever has been before.

---
Dives
He Let Strangers Raid His Private Wallet for Art: Non-fungible tokens, or digital assets representing unique and scarce items, have taken off in the past few weeks. So much so, that video producer Robin Schmidt and artist Simon Wan thought to do an experiment to find what is actually valuable, art attached to these tokens or their crypto component?
To see what this experiment's grand finale will be, watch the video:
Bytes
Aave Releases Admin Keys to Community: Aave has transferred its admin keys for the lending protocol with nearly $1B in total value locked over to AAVE holders.

Maker Gets Flash Governed: In the wake of flash loans making headlines for exploits, this week's use is a first of its kind. B.Protocol used a flash loan to borrow MKR and pass a governance proposal to whitelist their use of Maker Price Oracles.
Links
---
Dives
Bytes
Andre Cronje's New Project Isn't Live But Token is Pumping: As has become all too common in DeFi, Yearn founder Andre Cronje is tinkering with a new project and speculators are rushing to buy its token —aka aping in— before it's even live.

Coinbase Launches Crypto Visa Debit Card in the US: Coinbase plans to offer a crypto Visa debit card that can be used for ATM withdrawals, and for online and in-store payments everywhere Visa is accepted.
---
Dives
Harvest Grapples to Make Users Whole After ~$34M Hack: Harvest Finance, one of the latest DeFi projects to ride on the waning yield farming wave, was exploited over the weekend, shortly after its total value locked crossed the $1B mark. The hacker was able to drain $33.8M worth of stablecoins.
Bytes
Audius Drops Crypto on 10k Artists: Audius, the music streaming platform with 800k active users, on Friday launched its AUDIO token, distributing 50M tokens to its top 10k power users.

PoolTogether Leverages DeFi in No-Loss Game Update: PoolTogether has upgraded its savvy DeFi's savings game to enable the creation and management of no-loss prize games.

IDEO CoLab Announces $21M Crypto Fund: IDEO CoLab Ventures, the venture fund of renowned design firm IDEO, today announced a $21M early-stage crypto fund backed by IDEO, Avanta Ventures, GS Group, Hanwha Asset Management and Fineqia.
---
💜Community Love💜
Thanking all the amazing Defiers for the support and love this week (and always)!

Going back and re-remembering the things that have influenced you is always good fun. This piece from
@CamiRusso
back in August really resonated and continues to resonate now.
thedefiant.substack.com/p/rainbow-colo…
Give first, expect nothing in return. Reap rewards in ways you cannot predict.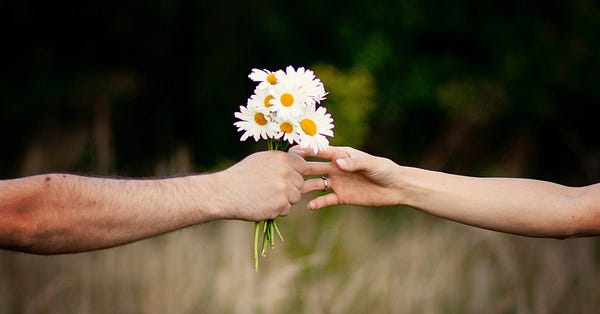 Rainbow-Colored Money: The Story Behind My 64 ETH Gift
How gifting is the yin to crypto-capitalism's yang
thedefiant.substack.com
---
The Defiant is a daily newsletter focusing on decentralized finance, a new financial system that's being built on top of open blockchains. The space is evolving at breakneck speed and revolutionizing tech and money. Sign up to learn more and keep up on the latest, most interesting developments. Subscribers get full access at $10/month or $100/year, while free signups get only part of the content.
About the founder and editor: Camila Russo is the author of The Infinite Machine, the first book on the history of Ethereum, and was previously a Bloomberg News markets reporter based in New York, Madrid and Buenos Aires. She has extensively covered crypto and finance, and now is diving into DeFi, the intersection of the two.