Recap: DeFi Week of Feb. 10 🦄
Hello Defiers, hope you're enjoying your weekend!
Summing last week up: Ether rallied with the rest of the cryptocurrency market, crossing $280 for the first time since July. Authereum launched a smart wallet to make logging in to dapps easier, HAL launched to connect decentralized finance with the centralized world, and Opyn released an options market to protect stablecoin deposits on Compound Finance. JPMorgan is said to be in talks to merge Quorum blockchain unit with ConsenSys, while SKALE plans to be the first to issue tokens on ConsenSys's Activate platform. This week's interview was with Paul Berg of Sablier, which enables payments streams on Ethereum, while Ampleforth founder Evan Kup wrote an opinion column on the need for a better base currency for DeFi. And of course, there's more:)
---
Friday Op-Ed
Evan Kuo, founder of Ampleforth poses the following problem: The base money for decentralized finance today is ether, which is volatile and extremely correlated with the rest of the cryptocurrency market. Ether is then used as the base for Dai, a stable derivative of ETH, which is subject to ETH's volatility, requiring high collateralization and putting holders at the ever-present risk of liquidations. Kuo says DeFi needs a new primitive. A base money, which doesn't need collateral to trade alongside a peg, and is uncorrelated with the rest of the cryptocurrency market. 
Monday Interview
Sablier is one example of a DeFi platform that's using smart contracts and the decentralized Ethereum network to build something that just wasn't possible before; real-time payments in exchange for labor. Co-founder Paul Razvan Berg discusses how plans to monetize this open source project include tokenizing cashflows so that one stream would be represented in a non-fungible token and enable a version of invoice financing, and the number of streams, volume transacted and main use cases so far. He also talks about what being a B2B company in crypto, when most people are still paid in fiat, is like, and how Brexit spurred the whole idea in the first place.
Dives
ETH is *Appreciating* Money: The ether chart is going vertical. Can it continue climbing? There's no timing the market and it might correct tomorrow, but the fundamentals are there.
Sums
Authereum Wallet Launches to Make Dapps Log in Easier: Authereum is the latest smart wallet to launch. It aims to make using Ethereum easier for anyone to use by enabling a single log in interface, with no crypto seed phrase required, for any dapp.

Options to Hedge Against DeFi Risk Are Live: Opyn allows users to take out put options on Dai and USDC deposits on Compound Finance, giving them the ability to sell their positions at an agreed upon price in 12 months.
Bytes
Dives
A Challenger to the DeFi King Emerges With MetaCoin: The new contender is MetaCoin, a stablecoin proposed by SpankChain and MolochDAO cofounder Ameen Soleimani.
Sums
"Gluers" Launched to Connect Ethereum With the Centralized World: What if CeFi and DeFi could work together? HAL wants to build a bridge between Ethereum and traditional centralized application. 

SKALE Will be First to Issue Tokens on ConsenSys's Activate Platform: Layer 2 scaling network SKALE plans to be the first blockchain network to issue tokens on Activate, a ConsenSys Codefi-backed platform designed to launch decentralized networks in a compliant way.

Build (Ethereum) Bridges, Not Walls: Centrifuge, a decentralized operating system for supply chain finance, launched its second testnet on Partiy's Substrate with a bridge to Ethereum. 
Bytes
---
💜Community Love💜
Thanking all the amazing Defiers for the support and love this week (and always)!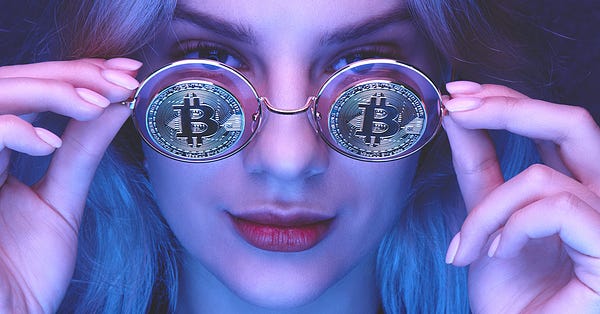 hedgetrade.com
10 Leading Women in Blockchain Today - HedgeTrade Blog
Let us introduce you to some of the most promising female entrepreneurs in the cryptosphere. These leading women in blockchain are impacting the industry.
---
The Defiant is a daily newsletter focusing on decentralized finance, a new financial system that's being built on top of open blockchains. The space is evolving at breakneck speed and revolutionizing tech and money. Sign up to learn more and keep up on the latest, most interesting developments. Subscribers get full access at $10/month or $100/year, while free signups get only part of the content.
Click here to pay with DAI.There's a limited amount of OG Memberships at 70 Dai per annual subscription ($100/yr normal price).
About the author: I'm Camila Russo, a financial journalist writing a book on Ethereum with Harper Collins. (Pre-order The Infinite Machine here). I was previously at Bloomberg News in New York, Madrid and Buenos Aires covering markets. I've extensively covered crypto and finance, and now I'm diving into DeFi, the intersection of the two.