Now You Can IPO Your House and Have it Trade on DeFi
Also, Microsoft launching an Ethereum token mint, dYdX to drop 0x markets, MakerDAO CDP holders analysis
Hello defiers! Here's what's going in in decentralized finance:
RealT's real estate tokens are tradeable on Uniswap

Microsoft launching software to help issue digital tokens

MakerDAO's largest CDP holders are whales and OGs

dYdX to drop 0x markets
If you're getting this, that means you're on the free signups list, where you get partial access to the content. Remember the beta period, where early supporters get a discounted subscription, ends in four weeks!
---
Tokenized Real Estate is Coming to DeFi
Imagine being able to IPO your house and have it sell as quickly as trading shares on the open market or, conversely, rather than making a huge investment to buy property, being able to own just a small fraction of it and receive the proportionate income from its rent.
That's tokenized real estate and it's already happening. Last year a $30 million condo in Manhattan and a piece of a $224 million Aspen resort were tokenized. Inveniam Capital Partners is in the process of selling four real estate projects valued at $260 million via digital tokens.
One of the latest properties to hit the market is a three-bedroom home in Detroit, managed by RealT, a firm that specializes in selling tokenized real estate. The difference with past properties is that tokens of the 9943 Marlowe St. home will be tradeable on decentralized exchange Uniswap.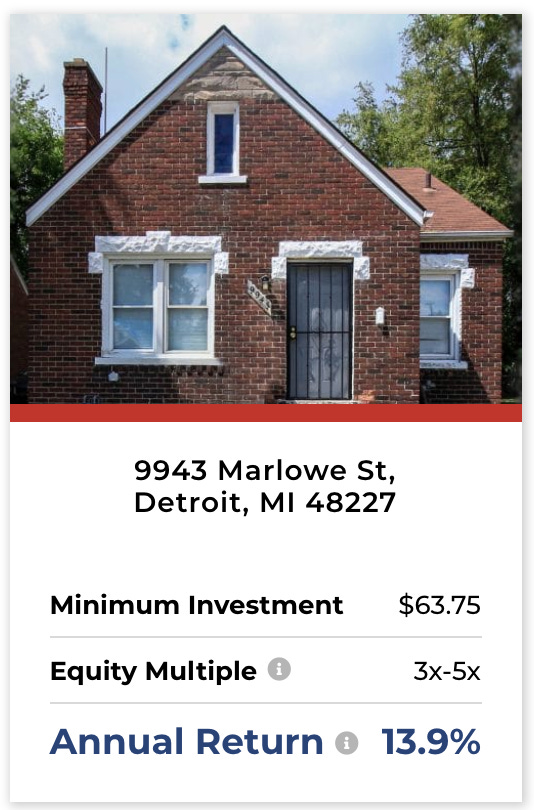 Image source: RealT
This is relevant because traders can now leverage Uniswap's liquidity model, which relies on asset pools rather than market makers. That means they hey can instantly buy or sell their tokens without having to find a counter-party. The property has been seeded with $5,000, or 15 percent of its total value, on Uniswap.
But what are there tokens exactly? They represent shares of a legal entity, an LLC, which owns the property. There are 1,000 ERC20, Ethereum-based tokens available at $63.75 apiece. The property already has tenants and each token is expected to receive $10.2/year from rent, according to RealT.
Because because RealT tokens are shares of a company and RealT wants to remain compliant with regulations, only non-U.S. citizens can buy the tokens. Addresses of prospective buyers need to be approved by RealT and added to whitelist before they can trade the tokens.
It makes for an interesting combination: Trading security tokens in a decentralized exchange, which doesn't even require a login. 9943 Marlowe St. tokens may be the first of many such bridges between open finance and real-world assets.
Microsoft Launching an Ethereum Token Mint
Software giant Microsoft is launching Azure Blockchain Tokens, which will let anyone design, issue and manage digital tokens, Forbes reported.
These assets can include bonds, documents, and tickets, and blockchain technology adds the benefit of making them hard to forge and easy to audit.
While companies which had been testing out the software were mostly relying on a permissioned version of the Ethereum blockchain, developers will be able to use Azure Blockchain Tokens on the public Ethereum blockchain and other distributed ledgers going forward.
General Electric is one of the companies in the pipeline waiting to create its own tokens. Video game company Mythical Games was one of the early users, as it hopes to mint digital tokens representing things such as weapons or armor, to be traded within virtual worlds.
MakerDAO's Largest CDP Holders are Whales and OGs
MakerDAO smart contract's annual revenue exceeds $12 million, from borrowers paying stability fees on their collateralized debt positions. So who exactly are they?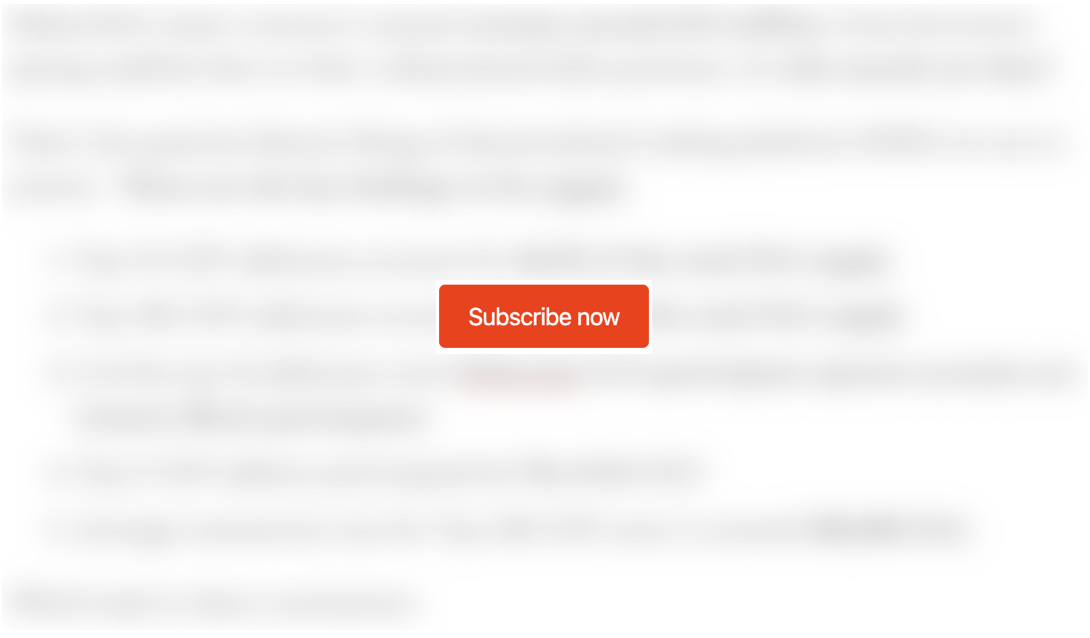 dYdX is to Drop 0x Markets After Update
Decentralized exchange dYdX plans to stop using 0x markets when the liquidity providers upgrades, according to The Block.
As part of 0x's v3 update, traders will have to market makers a fee with the goal of attracting more liquidity and reducing spreads. Still, "dYdX is confident that it can attract liquidity without burdening users with additional fees," The Block researcher Matteo Leibowitz said, quoted in the article.
---
Sign up to get the best and only daily newsletter focusing on decentralized finance news, complete with analysis, exclusive interviews, scoops, and a weekly recap. Those who become paying subscribers in the current 60-day beta period which started Oct. 1 get an early supporter discount :)
About the author: I'm Camila Russo, a financial journalist writing a book on Ethereum with Harper Collins. I was previously at Bloomberg News in New York, Madrid and Buenos Aires covering markets. I've extensively covered crypto and finance, and now I'm diving into DeFi, the intersection of the two.